Maximum quality, minimum hassle
Online Hearing Care is the only hearing care provider in the UK to offer a completely remote testing service that achieves the same level of accuracy as an in-person appointment at a fully equipped audiology clinic.
Our team is made up of highly experienced expert audiologists – and our unique testing programme is backed by some of the leading names in the industry.
This means our customers can enjoy precision-calibrated hearing aids, without leaving the comfort of home.
Our mission
At Online Hearing Care, we are dedicated to improving people's lives through better hearing. We want the public to understand that hearing loss should be taken seriously and, if addressed early, can be treated very successfully.
Around 1 in 6 of the UK population – over 10 million adults – suffer from hearing loss. We want to encourage all of them to address this with easy and convenient solutions, at audiology clinical standards.
Members of the B.A.A., H.C.P.C. and B.S.H.A.A.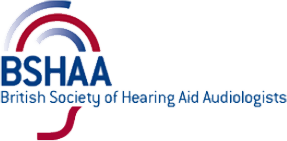 Operations team

Shivani Verma Lead Audiologist
Since qualifying from the University of Leeds in 2014 with a BSc in Audiology, Shivani has worked within the private audiology sector, as well as the NHS.
An interest in audiology stems from her passion to help people; to ensure they are getting the most from their hearing devices and are able to enjoy the best hearing possible.
Shivani's grandfather lost the ability to hear in one ear – and relied solely on the other, despite it also being impaired. His struggle gave Shivani the motivation to help others in a similar position.
In her spare time, she enjoys catching up with loved ones, travelling and occasional candle making.