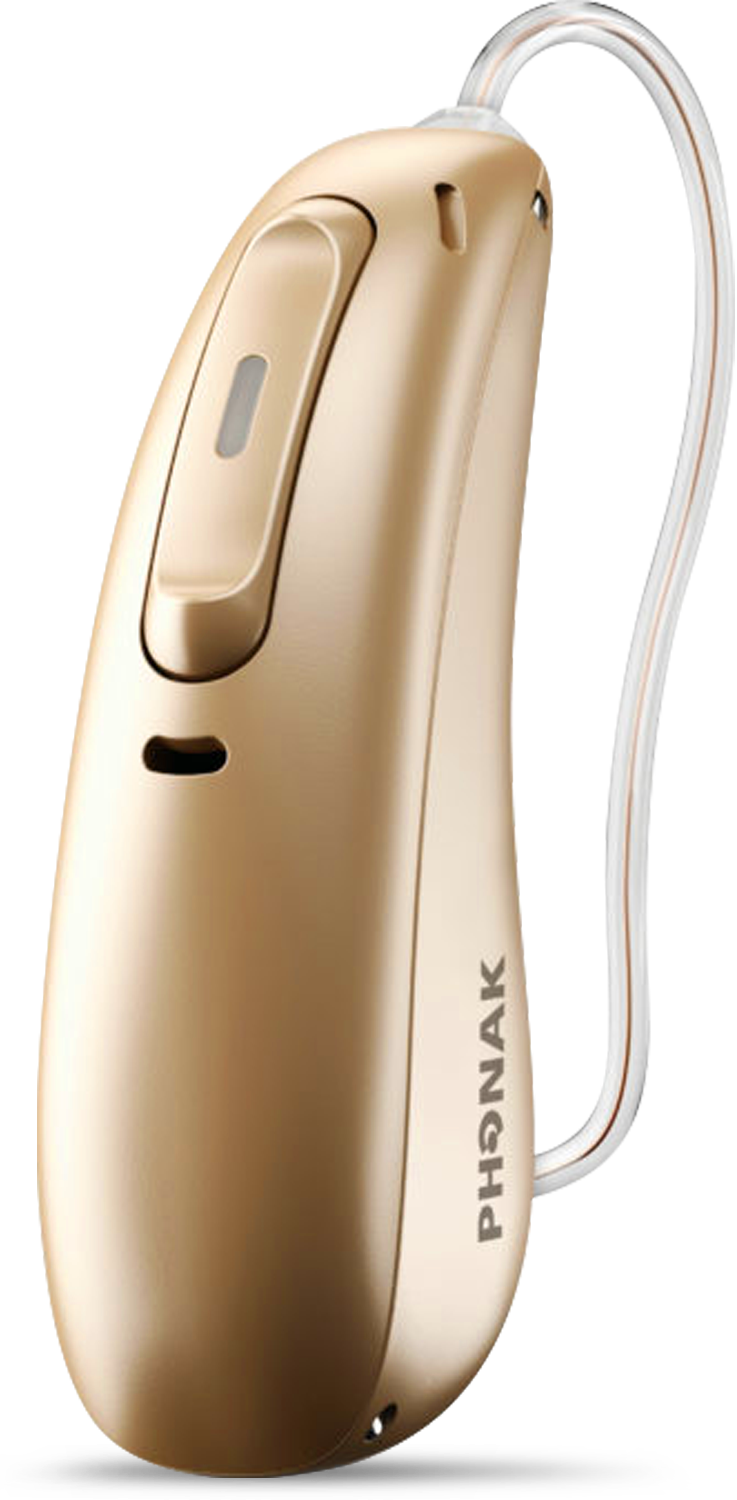 0% FINANCE AVAILABLE
Phonak Audéo Paradise
Phonak Paradise small and discreet rechargeable hearing aids use advanced technology to deliver sharp, crisp sounds, in a variety of different environments at exceptional prices.
Upload your current audiogram at the checkout!
Audiologist Top Tip: Choose the one closest to your hair colour
Top features:
Reduce reverberation and echo for sharper listening
Eliminate vehicle and road noise when travelling
Make it easier to hear, with less effort, in noisy environments
Stream audio directly to your hearing aids via Bluetooth®
Control in real time using the myPhonak app
Maintenance kit and mini charger case included
Price
£895
Unsure whether you need one or two hearing aids? Our audiologists will be happy to advise. Call them on 0800 054 1138
Add to basket
Compare Phonak Paradise hearing aids
Speech in car* Eliminates car and road noise to allow you to hear more easily as a driver or passenger.
Speech in loud noise* Ensures both hearing aids work together to automatically focus on the person you are listening to in noisy situations, such as in a restaurant, social gathering or crowd.
Comfort in echo* Helps to reduce reverberation and echo for sharper listening.
Music* Prioritises music for a richness of sound and balance of tones.
Voice assistant with just a tap Lets you answer phone calls, stream or pause music, or activate voice assistant with the simple tap of your ear. Plus, the built-in microphone means you can be fully hands-free at the same time.
Comfort in noise* Improves listening comfort in situations where there are noisy backgrounds, but no speech, such as a busy shopping centre.
Speech in noise* Reduces background noise to increase the clarity and volume of the speaker you are listening to. All models offer this feature, but the P90 especially delivers stunning speech clarity.
Calm situation* Produces clearer, softer sounds for speech and listening comfort in conversations where minimal background noise is present.
WhistleBlock* Diminishes artificial feedback or annoying whistling from your hearing instruments for a comfortable fit.
Smartphones and TV connectivity Connects directly to two iOS®, Android, or other Bluetooth® devices simultaneously, allowing you to stream audio directly to your hearing aids with excellent quality – and easily switch from one to the other. After the initial easy set-up, all models can also connect to your TV automatically, using the TV Connector Accessory.
Real-time app control Allows you to use the myPhonak app on a tablet or smartphone to monitor your Phonak Paradise hearing aids, access useful features, personalise settings and get remote support when you need it (Wi-Fi or 4G mobile connection required).
Outstanding Rechargeable Power Phonak Paradise hearing aids contain a built-in and non-removable rechargeable lithium-ion long-life battery. Three hours of charge gives between 24-30 hours of listening time.
* These features activate automatically

Crisp,
natural sound
Phonak Audéo Paradise delivers maximum sound quality directly to your ear, where the dynamic hearing process begins. Such outstanding natural audio at source means that, when the sound reaches your brain, you know you're enjoying life as it should be heard.

Personalised noise cancelling
Using innovative technology, Phonak Audéo Paradise hearing aids are smart. They self-adapt, monitoring your environment and prioritising sounds, while reducing distracting background noise.

3 annual online
check-ups*
Remote consultation with an expert audiologist via video call

5 remote support
appointments per year**
Adjustments on demand. Additional support £60 per appointment

3-year product
warranty
Manufacturer's warranty
(not including: wear and tear, accidental loss or damage)

60-day money
back guarantee
Giving you the peace of mind to buy with complete confidence
*Limited to one annual check-up when purchasing the Phonak Audéo Paradise P30. **Limited to three appointments when purchasing the Phonak Audéo Paradise P30
Empowering connectivity
With Phonak's advanced artificial intelligence, you can connect directly to iOS®, Android, or other Bluetooth®-enabled devices. This means you can answer phone calls and play or pause music with a single tap of your hearing aid, adjust controls with your smart device using t ahe myPhonak app, or connect directly to your TV (via the TV Connector accessory).
Learn about the myPhonak app

Recharging time
3 hours

Battery life
Up to 30 hours

Weight
2.1 g

Dimensions
28.0 x 11.9 x 8.0mm

Brilliant speech understanding
It can be challenging to understand someone who is talking softly or from a distance in a quiet environment. Phonak's Speech Enhancer boosts soft-level speech quality, so that you can enjoy conversations with friends, family and colleagues.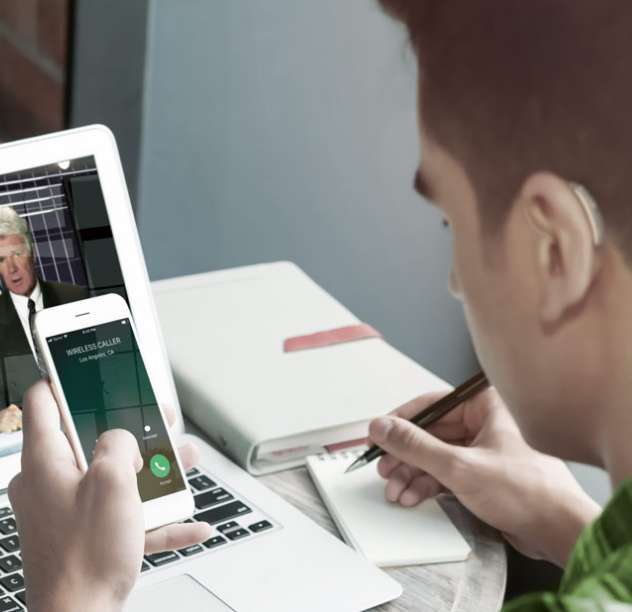 Outstanding rechargeable power

No more fiddling about with batteries. It takes only three hours (from 0%) to fully charge your Phonak Audéo Paradise hearing aids to 100%. This gives you 24-30 hours of listening. All our hearing aids come with a Phonak Mini Charging Case for maximum convenience.
Extended warranty and service support
£199
Increase your warranty to five years at time of purchase and save £100! (Costs £299 if extended after purchasing hearing aids)
Add to basket