Advanced hearing care
Hearing tests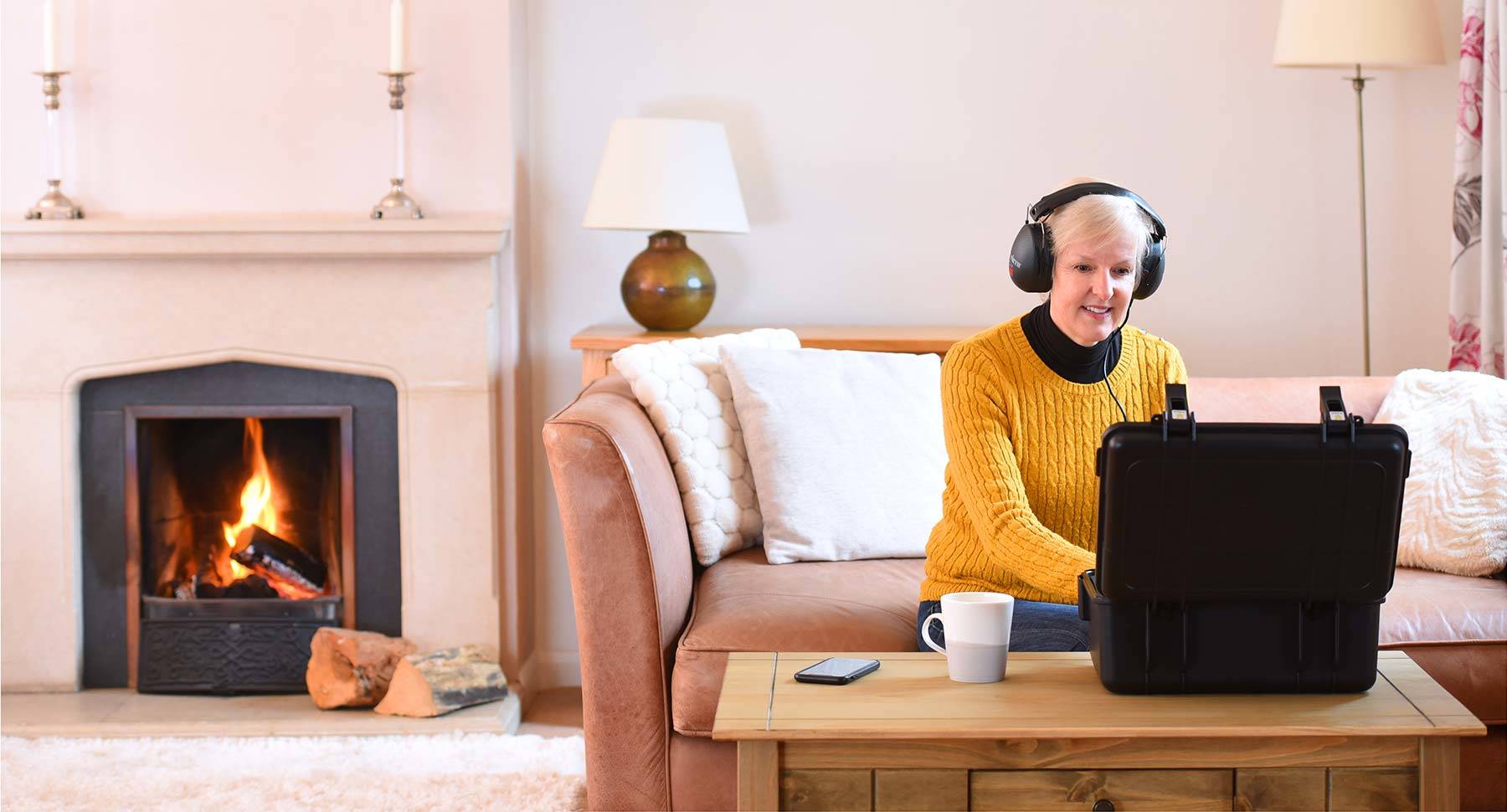 Improving people's lives through better hearing
Test your hearing online
If you haven't had a recent hearing test and feel you may have hearing loss, we recommend that you start with our free Online Hearing Check.
All you need is a quiet space at home or at work, some headphones and your smartphone, tablet or computer. The online test takes just five minutes and will indicate, on a basic level, whether you have a problem with your hearing. This Hearing Check will give us an indication of your hearing loss, but it is not detailed enough for an audiologist to assess and programme hearing aids with accuracy.
Don't worry, mild hearing loss in one or both ears is extremely common in middle age and beyond, and as it tends to get worse over time it's best to treat it as early as possible.
The advanced hearing test
If you own hearing aids already, or if you have been diagnosed with hearing loss, then you may need a full hearing assessment.
Our innovative Hearing Assessment Box, designed by audiologists, is a box delivered to you that contains calibrated headphones and an otoscope (ear camera). This allows us to analyse your hearing loss in greater depth than online tests alone by producing a full audiological profile of your hearing.  All you need is a spare ten minutes and a quiet room.
We'll send you the Hearing Assessment Box within 48 hours and arrange for it to be collected when you're done.
As a result, our audiologist can pre-programme your hearing aids to your unique hearing requirements and will arrange an online video call to ensure that they fit and work perfectly.
We are the only company in the UK offering this exclusive and in depth service.
What's in the Hearing Assessment Box?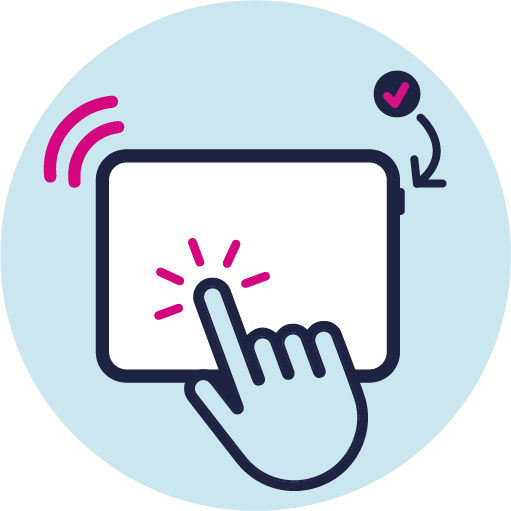 Tablet
The Hearing Assessment Box contains everything you need (headphones, touch screen and an ear camera).
You don't need to connect the Hearing Assessment Box to your wifi, simply press the "on button" at the side of the tablet and it will take you through the process.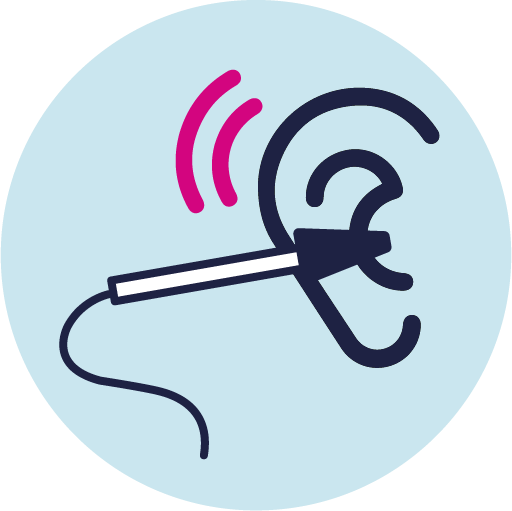 Ear Camera
Place the camera in your ear, take three pictures by pressing the button on the screen and your Consultant can check the health of your eardrum – painlessly and easily.
It is really important that our audiologist sees inside your ear to eliminate the possibility of earwax or an infection – just as we would in a face-to-face consultation.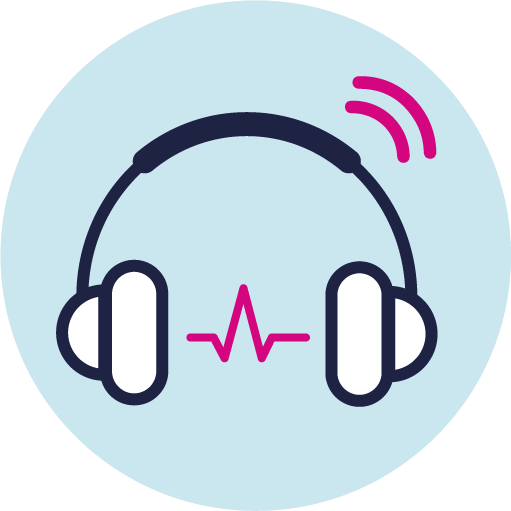 Headphones
The hearing test takes approximately fifteen minutes. Find a quiet place and put on the headphones. Touch the button on the screen when you hear the tones.
It will take you through the process, step by step, with easy on-screen instructions. Of course, if you need any help then we are on hand to advise.
Please ensure you follow the easy to use instructions supplied in the kit and on the screen at all times.
Watch our short video to understand how we can help you with your hearing
Covid Safe
Our Hearing Assessment Boxes are carefully sanitised in order to keep you and your family safe in these unprecedented times.
Our team follows the guidance from World Health Organisation (WHO) and professional bodies including the Centre for Disease Control (CDC), The Health and Care Professionals Council (HCPC), British Society of Hearing Aid Audiologists (BSHAA) and joint guidance from the British Academy of Audiology (BAA) and the British Society of Audiology (BSA).